You get...
10 step by step videos, 10 MP3 audios, Full PDF of the course AND Unlimited Email Support!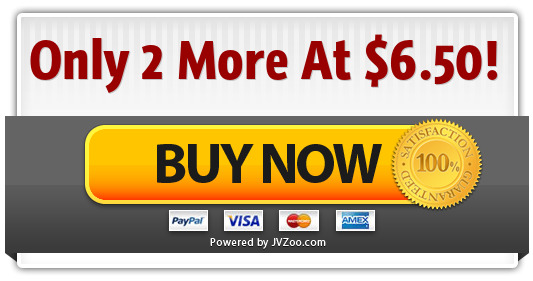 Hi,
It's Will D Kingshouse here.
Look, creating products and selling stuff is great and it's a great feeling to wake up to emails telling you money has been sent to your PayPal account.
There is however something much better and that is... sending an email to your list and watching the cash notifications streaming in.
That's the real beauty of this system. It's building a list that has the potential to pay for your mortgage, your bills and your holidays.
Plus, every time you launch a new product you get noticed (I do and I get affiliates and I get buyers too.)
All thanks to this system.
If you were to go out and spend $500 plus on some fancy coaching right now then guess what would happen?
They'd probably show you the exact same method I'm revealing inside this super simple course.
In fact, I know they would because I've paid that and more.
I'm not knocking coaching and mentoring by the way.
I think it's a great way to keep on track and I'm able to say this as I have been through the system myself.
But not everyone wants to dish out that much money for coaching so...
You're Investment will be nowhere near even $500 to Discover How to Build a Real Info Product Business that Grows Bigger Each and Every Week
You're Backed By My 30 Day 100% Money Back Guarantee
If you're not satisfied with this then, then I don't want your money.
Just send me an email and you'll get a prompt and courteous refund.
But I know that's not going to happen because you're going to finally learn the secrets they've been hiding from you like buried treasure. Without these 'secrets' you're likely to keep going from one 'shiny object' to the next and not make any money you can tell a friend about.
You Can Either Keep Doing What You are Doing or Discover The Real Secret That Finally Puts Money In Your Account!
So what's it going to be?
I m sure that if you are like me you have already tried the popular ways, the secret ways, the elite ways and the never before ways to start your online busness but nothing seems to have worked so far for you.
Feeling Lost? Confused? Frustrated?
I had been lost too. I'm sure a lot of people have lost their way online at one tme or another so it is not a big deal. The thing is where do you go from here?
I will say this... don't give up yet!
I am here to help you get started with your very own info product busness! You are just one step closer to building something worthwhile.
Introducing...